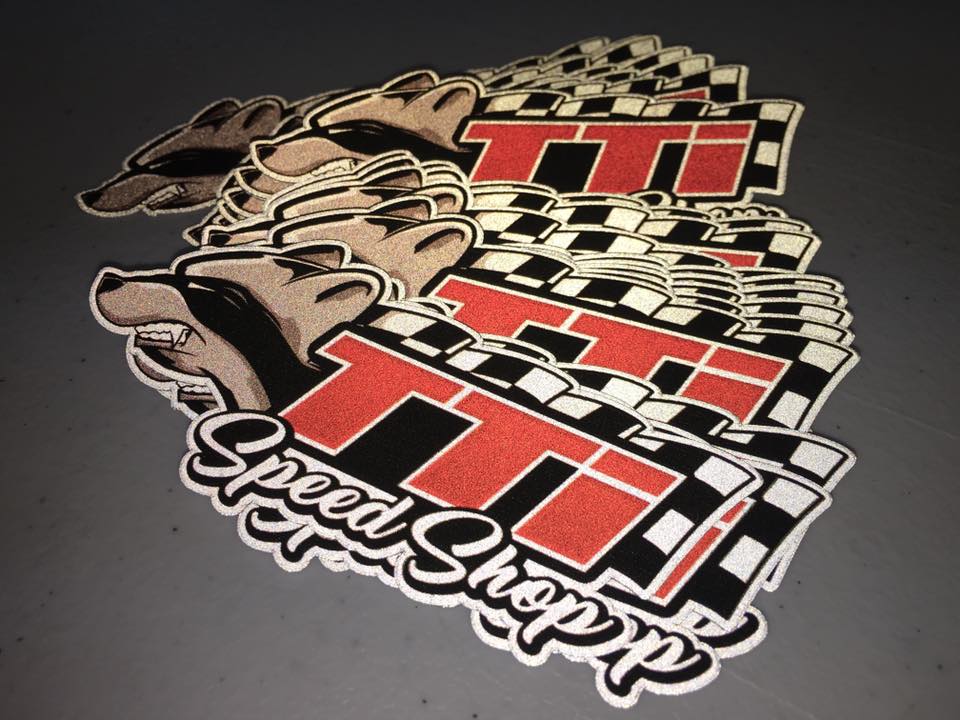 Doing your homework to ensure your logo stands out
Standing out in the business world is an ever changing challenge, but many of our customers recognize that even the small details matter to standing out.  Recognizing how, where and when you want your stickers to be seen can be critical to giving your brand that extra bit of visibility.  A larger sticker could be needed to be legible from so many feet away, or a smaller sticker may be needed to be a subtle compliment your brand, while still getting your message across.  More people may look at a certain area of your product more, so a label would be best applied to the most visible area.  You may want your logo to be seen during the day and night, which is where our Reflective Stickers would be a great solution.
Not ready to move to stickers quite yet?  Print your logo at the desired size on standard white computer paper before moving to printing custom stickers.  This will allow you to establish an overall size, look and feel before moving to sticker production.   First, design your logo at the exact size you think you need it made into stickers in.  Next,  load in  some standard computer paper, print your design, then cut your logo out with scissors and hold it up your application area!  Adjust your logo as needed, and reprint until it's perfect.  Bingo, you have made a perfect sticker preview with no wasted resources.